In 2022, many authors make outstanding contributions to our journal. Their articles published with us have received very well feedback in the field and stimulate a lot of discussions and new insights among the peers.
Hereby, we would like to highlight some of our outstanding authors who have been making immense efforts in their research fields, with a brief interview of their unique perspectives and insightful views as authors.
Outstanding Authors (2022)
Gerardo Weisstaub, University of Chile, Chile
Gerardo Weisstaub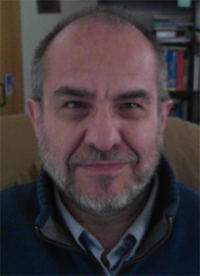 Professor Gerardo Weisstaub, pediatrician, a specialist in child nutrition. He currently works as a teacher and researcher at the Institute of Nutrition and Food Technology and the Department of Pediatrics at the University of Chile, Chile. Prof. Weisstaub's research focuses on assessing children's body composition and physical fitness. In Prof. Weisstaub's research, state-of-the-art methodologies are used to study body composition, such as stable isotope (deuterium) measurement to measure total body water. Its objective is to validate a simple test to measure the physical condition of children and adolescents who can be employed in outpatient care. These are some pages where you can find more information about Prof. Weisstaub: INTA www.inta.cl, LinkedIn, ORCID, Scopus, and Google Scholar.
For Prof. Weisstaub, a good article should seek to answer an important or interesting question. On the other hand, this question must contribute to clinical management or the design of public policies based on evidence. One must invest all the time necessary to have a feasible, interesting, ethical and relevant question. Nothing replaces the strength that gives a study that the research methods are adequate. It is essential to take care of all the details. If the methodology used is inadequate, the statistical analysis will not be able to do magic to obtain good results.
In Prof. Weisstaub's opinion, academic publications are critical to communicating the knowledge acquired and receiving comments from other researchers in the field. It is vital to attend scientific meetings where researchers can discuss research results before publication. Research is mainly financed by public funds and the International Atomic Energy Agency. Like a few areas of human development, science is a collective construction of society.
Speaking of the crucial skills that an author must possess, Prof. Weisstaub points out that in addition to an excellent academic background, an author must be able to communicate (written and oral) with other professionals, with representatives of governments and international organizations. In addition, an author must be able to work with people from other areas of knowledge to address the problems raised comprehensively. Beyond other people's evaluations of our work, honesty and integrity are also essential characteristics. It is crucial to declare conflicts of interest transparently.
"Being able to work with an interdisciplinary team is essential to build relevant scientific knowledge. It is a priority to discuss sufficiently the question you want to study and not advance in the rest of the study design until you are sure it conveys what you want to learn. A transcendent element is to read the scientific literature already published carefully. Personally, it helps to create mental maps that help me understand the priority aspects of the study and the interaction between the different variables. During the development of the study, it is necessary to be careful in the details, especially in those that assure us the good quality of the data obtained", says Prof. Weisstaub.
(By Nicole J. Li, Brad Li)