Greetings from the editorial team of TP.
We are glad to present the 2019 Annual Report of TP here. 2019 has seen much progress for the journal:
-TP is officially indexed in Science Citation Index Expanded (SCIE) at Sep. 2019.
-Monthly Retrieval of TP in PubMed reached the peak of 46, 595 times in Oct. 2019.
-Number of total citations by SCI journals has significantly increased to 1,121 until Dec. 2019.
We here would like to extend our sincere gratitude to our editorial board members, guest editors, reviewers, authors and readers. We wish you a happy, healthy and prosperous 2020! We look forward to working with you in the new year to continue the success of TP.
Editorial Office
Translational Pediatrics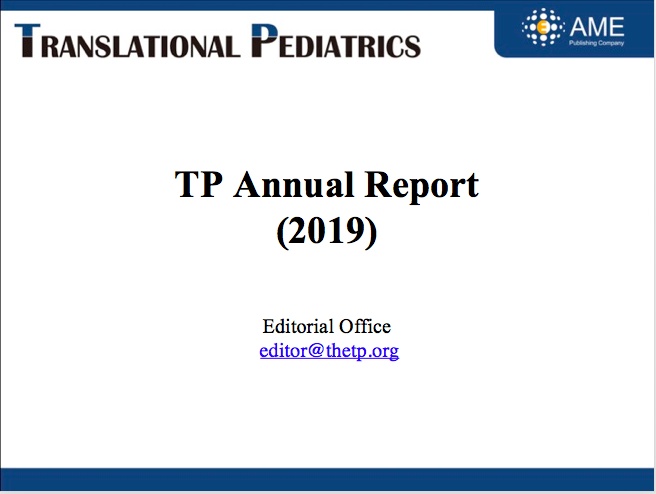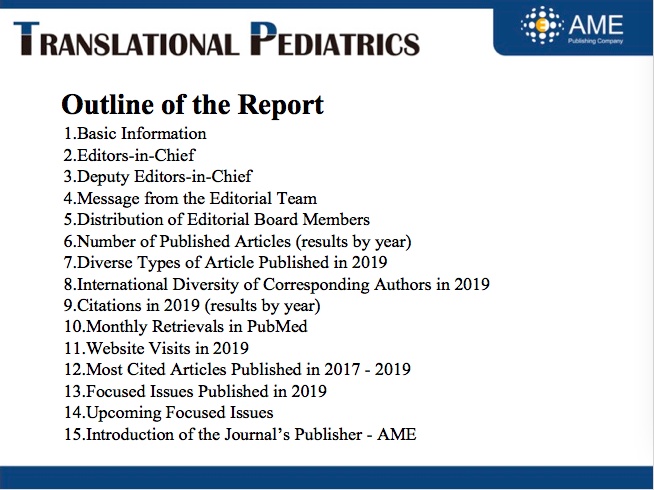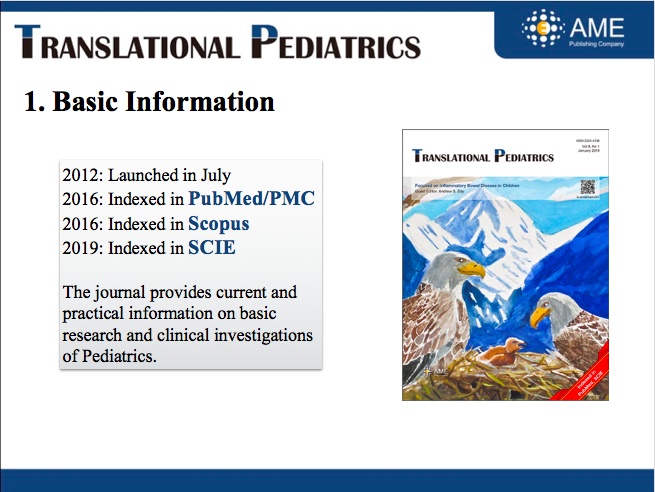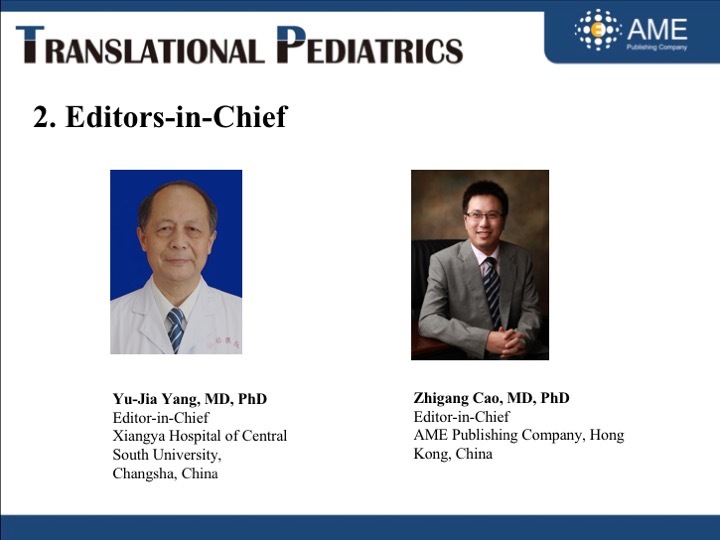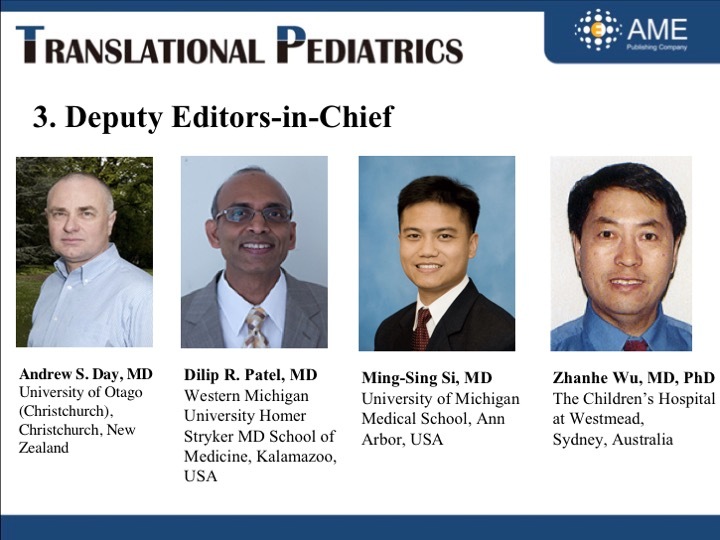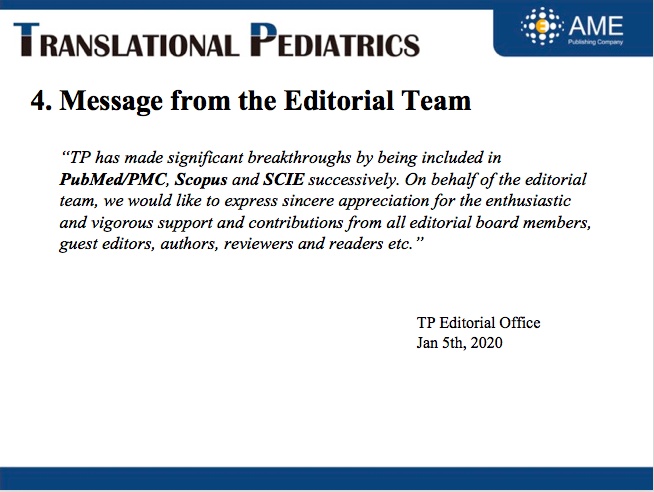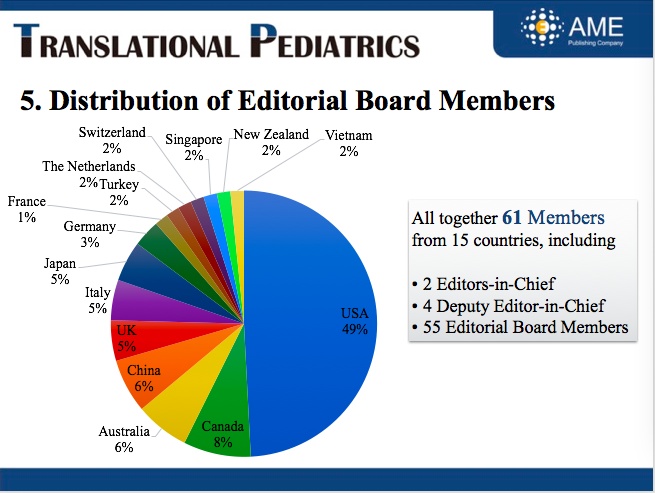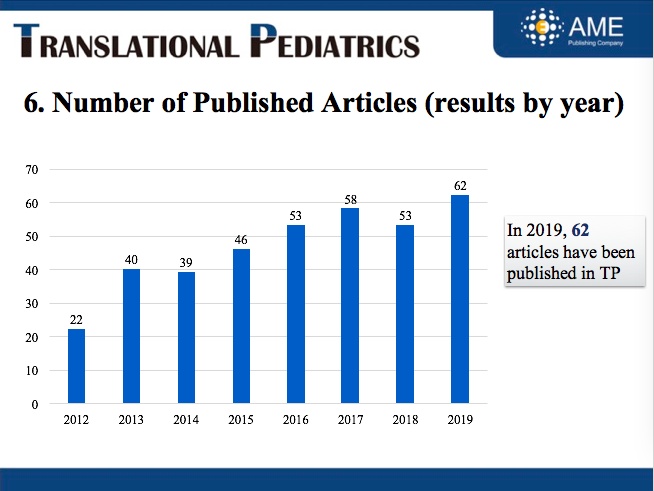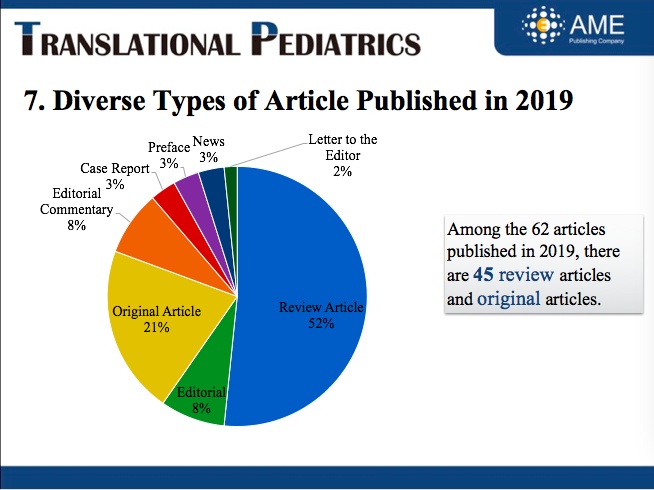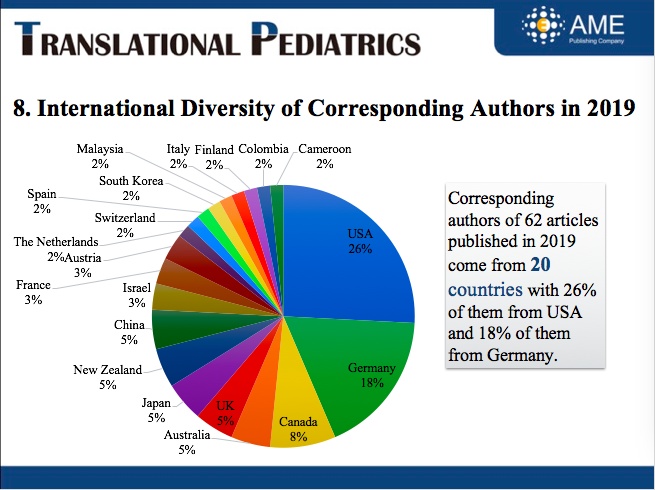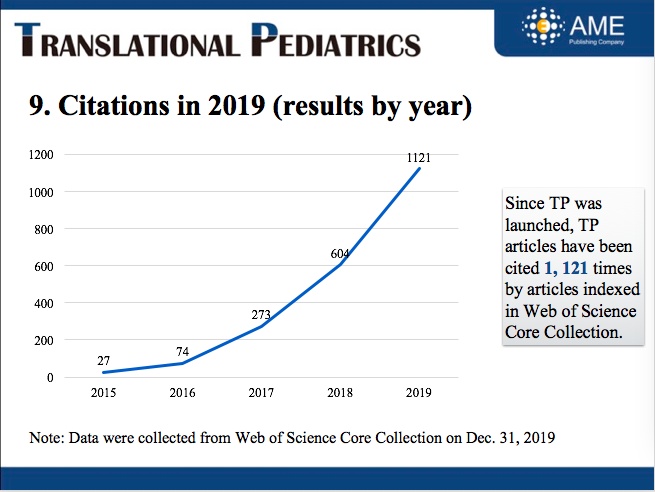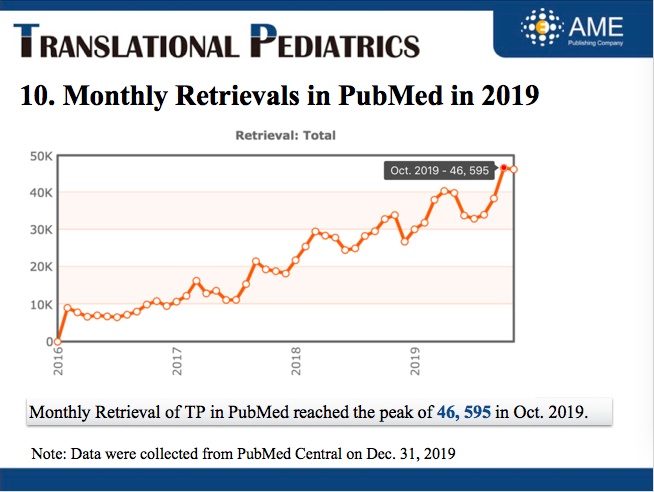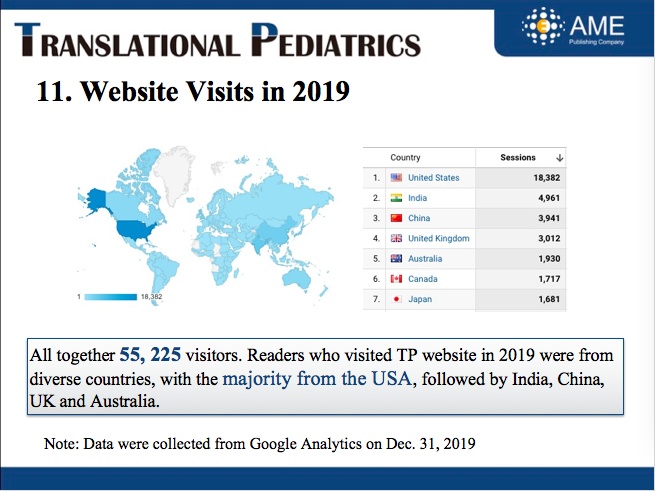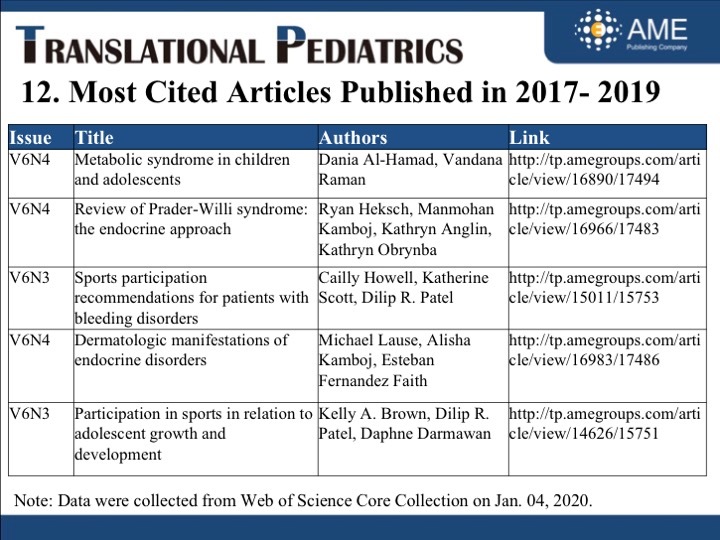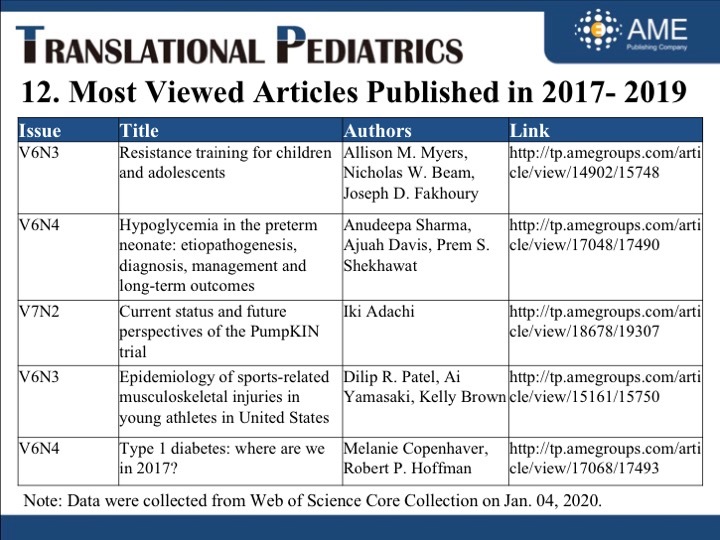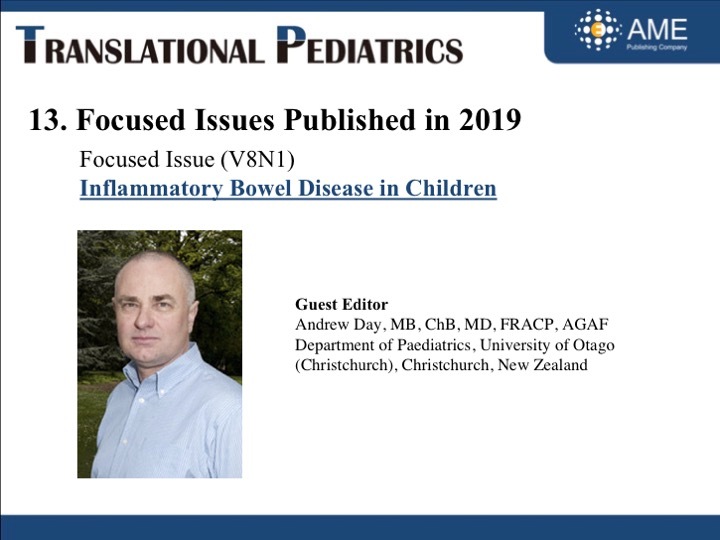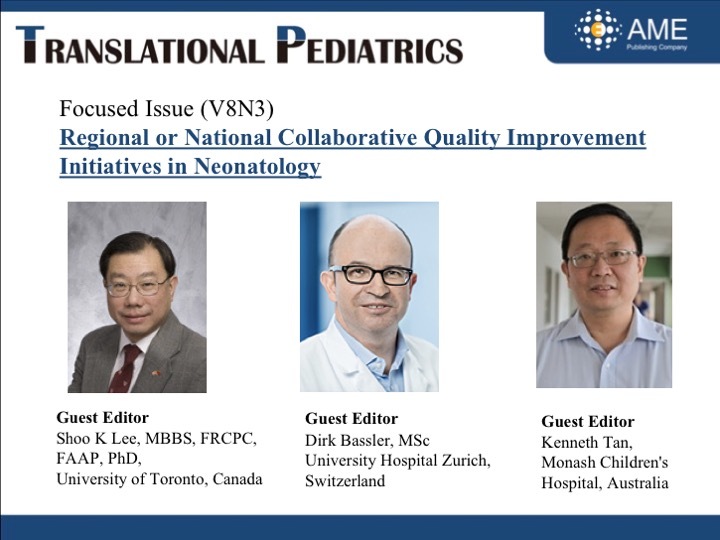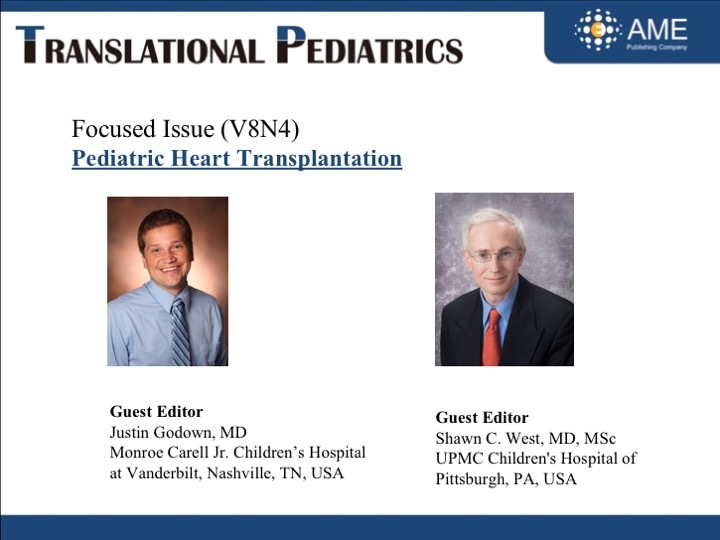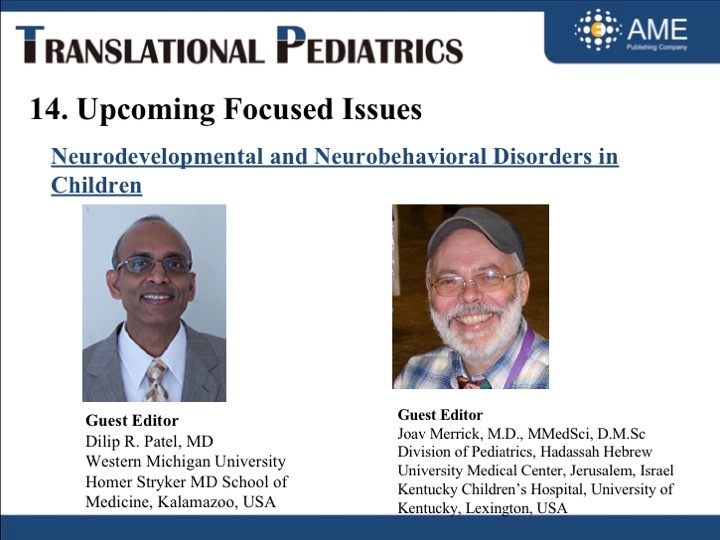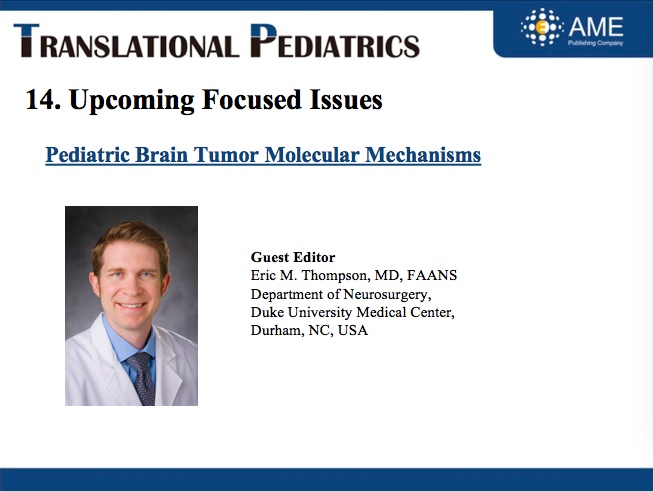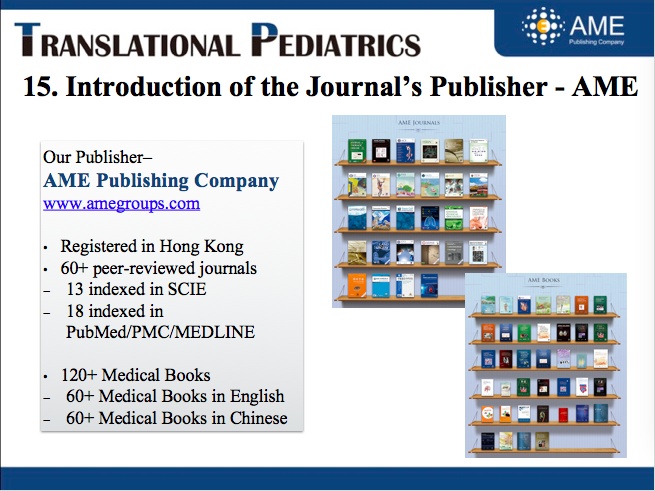 ---