Over the years, many TP reviewers have made outstanding contributions to the peer review process. They demonstrated professional effort and enthusiasm in their reviews and provided comments that genuinely help the authors to enhance their work.
Hereby, we would like to highlight some of our outstanding reviewers, with a brief interview of their thoughts and insights as a reviewer. Allow us to express our heartfelt gratitude for their tremendous effort and valuable contributions to the scientific process.
December, 2020
Rawad Obeid, Beaumont Children's Hospital, USA
Marie Andersson, Queen Silvia's Children's Hospital, Sweden

February, 2021
Masaki Tago, Saga University Hospital, Saga, Japan
December, 2020
Rawad Obeid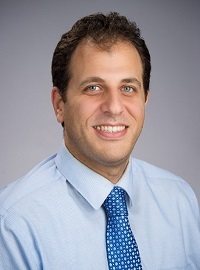 Dr. Rawad Obeid is currently a director of the neonatal neurology program at Beaumont Children's Hospital in Detroit, Michigan, USA. He is board certified in general pediatrics, and pediatric neurology. He is especially interested in treatment and follow up of newborns with brain diseases. After finishing his Child Neurology fellowship at the University of Pittsburgh/ Children's Hospital of Pittsburgh, Dr. Obeid pursued a clinical and research fellowship in Neonatal Neurology at the Children's National Health System in Washington.
His research focus is on newborns with brain diseases related to birth complications, including hypoxic ischemic brain injuries, prematurity related hemorrhages and post hemorrhagic hydrocephalus, and neonatal seizures.
Dr. Obeid received an early career award through the Thrasher Research Fund to study neonatal post hemorrhagic hydrocephalus. He is also the recipient of multiple awards for his work in the neonatal brain from professional organizations including the American Epilepsy Society and the Hydrocephalus Association. Furthermore, he has multiple peer-reviewed publications in the field of neonatal neurology in well-respected journals. For more details, you can check out his full profile here and make sure to also check out his video about himself here.
Dr. Obeid shares with us his insight on the difference between a constructive review and a destructive review. To him, a constructive review is the one that focuses on clarifying the message of the article. Writers by nature will vary in their styles, and the reviewer job is to help the writer make his message as clear as possible. The reviewer can also serve as a helper to the writer to further review the literature and enrich the article by adding some relevant information and references. On the other hand, a destructive review is usually the one that does not give a good reasoning for the criticism and does not show the aiding nature of the reviewer. It also does not include a suggestion for improvement.
In Dr. Obeid's opinion, peer review is needed in everything in life including science. Criticism and feedback, especially when constructive, is the best way to improve in our professional life. For example, as we are living in this open source environment, we do have a responsibility as professionals working in science to fact check and review to assure the quality of the information provided to the public.
Although reviewing papers is often non-profitable, Dr. Obeid believes that it is crucial as a duty and beneficial to own self in gaining knowledge, "Reviewing papers could be a small personal effort to contribute to the total body of science. It is part of our duties as professionals to show responsibilities towards the public knowledge. It is also a self-teaching tool for physicians like myself. We always enjoy learning about new presentations and new treatments for medical conditions."
Dr. Obeid remains positive towards the essentiality of reporting guidelines including STROBE, CONSORT, PRISMA, STARD, CARE, so on and so forth. They are important for authors to follow when writing papers since they make the writing process as standardized as possible and make everybody's job easier (the reviewer and the writer).
Marie Andersson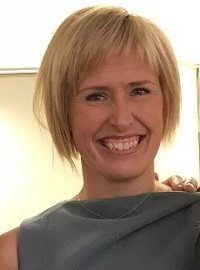 Dr. Marie Andersson is currently working as a consultant in Pediatric Urology at the Pediatric Uro-Nephrologic Center, Department of Pediatric Surgery, Queen Silvia's Children's Hospital, Gothenburg, Sweden. Dr. Andersson earned her medical degree at University of Gothenburg, Sweden. She started working in Pediatric Surgery and then completed her surgical residency at Sahlgrenska University Hospital followed by a residency in Pediatric Surgery at Queen Silvia's Children's Hospital.
Dr. Andersson's research has mainly focused on long-term outcome after surgery for Hypospadias in childhood, evaluating both surgical, psychosocial and sexual results. She has received several awards for oral presentations and was awarded the ESPU Thesis of the year-award 2019. Her recent research projects are mainly within the results of surgery for urological aspects of spina bifida. You may follow Dr. Andersson on Twitter @MarieAn21512006.
We are happy to have the following interview with Dr. Andersson, who will talk about her thoughts as a reviewer on peer review system and academic writing.
TP: Why do we need peer review? What is so important about it?
Dr. Andersson: Peer review is a crucial part of the scientific process and reviewing other's work is to me a way of contributing to the scientific community. Peer-review has the ability of bringing to attention parts needing clarification to avoid misinterpretations. It can give new perspectives or indicate new angles that need to be addressed. It also helps to evaluate whether the research is valid, if the methods used to answer the hypothesis are correct and if the results are applicable to other groups of patients. The peer review process helps the authors to make their research results understood in the best possible way. This will in the end make the new knowledge more accessible to both practitioners and patients, which is why we do research in the first place, to improve the care of the patients.
TP: Is there any challenges for doing peer review? If yes, how do you overcome it?
Dr. Andersson: One of the challenges is to make the time among busy clinical work and research. It's important to encourage and acknowledge the value of a good peer review, as, in my opinion, it adds a lot to the final result.
TP: What is so fascinating about peer reviewing?
Dr. Andersson: Every time I review a paper, I learn something new. It is a challenge to try to add new perspectives and suggestions on how to provide even more answers. As an author, the best peer reviews I've received have been the most demanding ones, but they have always improved the final results immensely.
February, 2021
Masaki Tago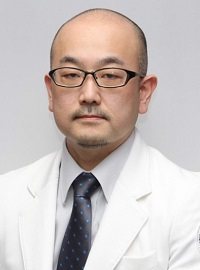 Dr. Masaki Tago is an associate professor of the Department of General Medicine, Saga University Hospital, Saga, Japan. He currently serves as the Chairman of the Hospital General Medicine Specialist Program's working group at the Japanese Society of Hospital General Medicine, Japan. In 2005, he graduated from the Faculty of Medicine at Saga University. Since 2007, he has been a staff member of the Department of General Medicine, Saga University Hospital. His specialty is general medicine and internal medicine.
For Dr. Tago's research work, he conducts clinical research to develop fall prediction models for inpatients. Over the years, he has involved in various clinical research concerning dementia, home medical care, community medicine, and clinical prediction rules of some medical disorders, such as abdominal pain or infective endocarditis. As a clinical physician, Dr. Tago also focuses on writing case reports and he has published many research articles and case reports as well. He has currently been conducting a multi-center prospective study on the external validation of the models. He is planning to develop a new better model at various hospitals with different backgrounds using AI analysis.
You may find out more about Dr. Tago through LinkedIn, Facebook, and Twitter.
In Dr. Tago's opinion, a peer review should be conducted in a completely blind way without any personal information on the authors' names, affiliations, institutions, or acknowledgments. Besides, the reviewers must be fairly selected, and the entire process of peer review should remain transparent to the public.
When it comes to the existing peer review system, Dr. Tago thinks there is somehow a limitation of the system, which is the practice that the review process is usually handled only by the journal editorial board and peer reviewers. To improve this problem, transparency is the key. He explains that the process of the peer review should be open to ordinary readers, which could make it possible to be evaluated.
Dr. Tago also shares with us an interesting story of his review, "Even though I always try to provide excellent peer review comments, which could markedly improve the manuscript, I regrettably give too detailed or inconsequential comments once in a while as it might further deteriorate the quality of the article. Besides, I think it is very important for the reviewers and authors to be able to freely discuss the content of the article, however is usually challenging on the side of authors because the decision of acceptance is up to the reviewers. Therefore, I always take painstaking efforts to try to provide only valuable and instructive comments."
Dr. Tago believes that it is essential for retrospective studies to apply for institutional review board approval to maintain good quality of the article. It is also crucial for ensuring ethics in research to maintain high qualitative standards.