Over the years, many TP reviewers have made outstanding contributions to the peer review process. They demonstrated professional effort and enthusiasm in their reviews and provided comments that genuinely help the authors to enhance their work.
Hereby, we would like to highlight some of our outstanding reviewers, with a brief interview of their thoughts and insights as a reviewer. Allow us to express our heartfelt gratitude for their tremendous effort and valuable contributions to the scientific process.
December, 2020
Rawad Obeid, Beaumont Children's Hospital, USA
Marie Andersson, Queen Silvia's Children's Hospital, Sweden

January, 2021
Yukihiro Kitai, Bobath Memorial hospital, Osaka, Japan
Patrick Ho Yu Chung, University of Hong Kong, Hong Kong

February, 2021
Masaki Tago, Saga University Hospital, Saga, Japan
March, 2021
Wendy B London, Harvard Medical School, Boston, U.S.A.
Vidu Garg, The Ohio State University, Columbus, U.S.A.
Ben Kang, Kyungpook National University School of Medicine, Daegu, South Korea

April, 2021
Abhinav Vasudevan, Monash University, Box Hill, Australia

May, 2021
Mary Ellen Wells, the University of North Carolina at Chapel Hill (UNC-CH), USA
Oscar Campuzano, the University of Girona-IDIBGI, Spain

June, 2021
Raghav Murthy, Mount Sinai Kravis Children's Hospital, USA
August, 2021
Kerstin Paschke, University Medical Center Hamburg-Eppendorf, Germany
Irfan S Kathiriya, UCSF Benioff Children's Hospital, USA
Dietmar Schranz, Pediatric Heart Center Giessen & Frankfurt, Germany

September, 2021
Maria Pokorska-Śpiewak, Medical University of Warsaw, Poland
Naoya Morisada, Hyogo Prefectural Kobe Children's Hospital, Japan

October, 2021
Seigo Okada, Yamaguchi University, Japan

November, 2021
Valdano Manuel, Clinica Girassol, Angola

December, 2021
Rami R. Hallac, Children's Health, USA

December, 2020
Rawad Obeid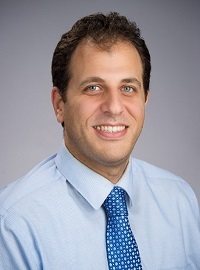 Dr. Rawad Obeid is currently a director of the neonatal neurology program at Beaumont Children's Hospital in Detroit, Michigan, USA. He is board certified in general pediatrics, and pediatric neurology. He is especially interested in treatment and follow up of newborns with brain diseases. After finishing his Child Neurology fellowship at the University of Pittsburgh/ Children's Hospital of Pittsburgh, Dr. Obeid pursued a clinical and research fellowship in Neonatal Neurology at the Children's National Health System in Washington.
His research focus is on newborns with brain diseases related to birth complications, including hypoxic ischemic brain injuries, prematurity related hemorrhages and post hemorrhagic hydrocephalus, and neonatal seizures.
Dr. Obeid received an early career award through the Thrasher Research Fund to study neonatal post hemorrhagic hydrocephalus. He is also the recipient of multiple awards for his work in the neonatal brain from professional organizations including the American Epilepsy Society and the Hydrocephalus Association. Furthermore, he has multiple peer-reviewed publications in the field of neonatal neurology in well-respected journals. For more details, you can check out his full profile here and make sure to also check out his video about himself here.
Dr. Obeid shares with us his insight on the difference between a constructive review and a destructive review. To him, a constructive review is the one that focuses on clarifying the message of the article. Writers by nature will vary in their styles, and the reviewer job is to help the writer make his message as clear as possible. The reviewer can also serve as a helper to the writer to further review the literature and enrich the article by adding some relevant information and references. On the other hand, a destructive review is usually the one that does not give a good reasoning for the criticism and does not show the aiding nature of the reviewer. It also does not include a suggestion for improvement.
In Dr. Obeid's opinion, peer review is needed in everything in life including science. Criticism and feedback, especially when constructive, is the best way to improve in our professional life. For example, as we are living in this open source environment, we do have a responsibility as professionals working in science to fact check and review to assure the quality of the information provided to the public.
Although reviewing papers is often non-profitable, Dr. Obeid believes that it is crucial as a duty and beneficial to own self in gaining knowledge, "Reviewing papers could be a small personal effort to contribute to the total body of science. It is part of our duties as professionals to show responsibilities towards the public knowledge. It is also a self-teaching tool for physicians like myself. We always enjoy learning about new presentations and new treatments for medical conditions."
Dr. Obeid remains positive towards the essentiality of reporting guidelines including STROBE, CONSORT, PRISMA, STARD, CARE, so on and so forth. They are important for authors to follow when writing papers since they make the writing process as standardized as possible and make everybody's job easier (the reviewer and the writer).
(By Vicky Wong, Brad Li, Eunice X. Xu)

Marie Andersson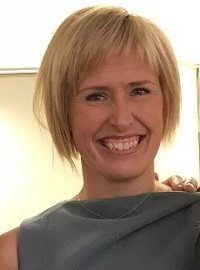 Dr. Marie Andersson is currently working as a consultant in Pediatric Urology at the Pediatric Uro-Nephrologic Center, Department of Pediatric Surgery, Queen Silvia's Children's Hospital, Gothenburg, Sweden. Dr. Andersson earned her medical degree at University of Gothenburg, Sweden. She started working in Pediatric Surgery and then completed her surgical residency at Sahlgrenska University Hospital followed by a residency in Pediatric Surgery at Queen Silvia's Children's Hospital.
Dr. Andersson's research has mainly focused on long-term outcome after surgery for Hypospadias in childhood, evaluating both surgical, psychosocial and sexual results. She has received several awards for oral presentations and was awarded the ESPU Thesis of the year-award 2019. Her recent research projects are mainly within the results of surgery for urological aspects of spina bifida. You may follow Dr. Andersson on Twitter @MarieAn21512006.
We are happy to have the following interview with Dr. Andersson, who will talk about her thoughts as a reviewer on peer review system and academic writing.
TP: Why do we need peer review? What is so important about it?
Dr. Andersson: Peer review is a crucial part of the scientific process and reviewing other's work is to me a way of contributing to the scientific community. Peer-review has the ability of bringing to attention parts needing clarification to avoid misinterpretations. It can give new perspectives or indicate new angles that need to be addressed. It also helps to evaluate whether the research is valid, if the methods used to answer the hypothesis are correct and if the results are applicable to other groups of patients. The peer review process helps the authors to make their research results understood in the best possible way. This will in the end make the new knowledge more accessible to both practitioners and patients, which is why we do research in the first place, to improve the care of the patients.
TP: Is there any challenges for doing peer review? If yes, how do you overcome it?
Dr. Andersson: One of the challenges is to make the time among busy clinical work and research. It's important to encourage and acknowledge the value of a good peer review, as, in my opinion, it adds a lot to the final result.
TP: What is so fascinating about peer reviewing?
Dr. Andersson: Every time I review a paper, I learn something new. It is a challenge to try to add new perspectives and suggestions on how to provide even more answers. As an author, the best peer reviews I've received have been the most demanding ones, but they have always improved the final results immensely.
(By Vicky Wong, Brad Li, Eunice X. Xu)

January, 2021
Yukihiro Kitai
Dr. Yukihiro Kitai is currently the head physician of the Department of Pediatric Neurology in Bobath Memorial hospital, Osaka, Japan. He also serves as a board member of the Japanese Society of Pediatric Neurology, and the Japanese Association of Cerebral Palsy and Developmental Medicine (JACPDM). In 2022, Dr. Kitai will be a scientific committee of the AusACPDM/IAACD joint meeting.
Dr. Kitai's research area mainly lies on rehabilitation for disabled children and adults, especially for those with cerebral palsy. His recent projects are focused on the etiology of cerebral palsy in preterm infants including bilirubin encephalopathy, and cerebellar injuryrehabilitation, multidisciplinary collaboration, and lifelong intervention for patients with cerebral palsy.
In Dr. Kitai's opinion, a constructive review is to respect the effort of writing and submitting a paper so that the authors can respond as quickly and honestly as possible. Besides, the authors can not only focus on the strengths as well as the weaknesses of the study but also give opinions to improve the quality of the manuscript.
Dr. Kitai points out that he is happy to do reviews for Translational Pediatrics because the content of the manuscripts matched his research theme and seemed very interesting. He shares with us his happiness after doing a review for us, "I could make some contribution by reviewing an English paper, and surprisingly I was selected as a reviewer of the month."
Moreover, he also shares his insights about the "Data Sharing Statement", which aims to encourage researchers and physicians to share their research data with others. He believes that if there is a system that can share data from multiple facilities safely and efficiently, he can share the data across facilities and countries that will lead to advances in medicine.
(By Vicky Wong, Brad Li, Eunice X. Xu)

Patrick Ho Yu Chung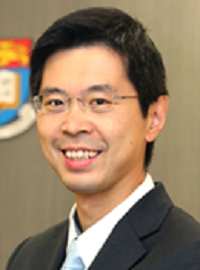 Dr. Patrick Chung is currently a Clinical Assistant Professor in the Division of Pediatric Surgery, University of Hong Kong (HKU). He graduated from HKU in 2004 and received his surgical training in Queen Mary Hospital. He attained his fellowship qualification in 2011 and the doctoral degree (Master of Surgery) in 2017. Dr. Chung has concentrated his clinical experience and research on pediatric hepatobiliary diseases with an emphasis on identifying strategies to improve the outcome of these disorders. He is a pioneer in minimally invasive surgery and has performed the first pediatric laparoscopic liver resection in town. He is also currently leading two clinical research projects funded by the HMRF grant. Internationally, he has research collaboration with various renowned centers and is representing Hong Kong pediatric surgeons to serve as the Board member in the Pacific Association of Pediatric Surgery. For more details about Dr. Chung's profile, please visit here.
TP: What do you regard as a robust peer review system?
Dr. Chung: In my opinion, a robust peer review system should have the following components:
- Independency: Reviewers should remain independent during the review process
- Expertise: Invited reviewers should be experts in the concerned topic for an accurate assessment of the manuscript
- Transparent: The system needs to be transparent to both the authors and the reviewers who should know the requirement
- The review process should be quick and efficient: It is the wish of all the authors to receive the comments as early as possible

TP: What is so fascinating about peer reviewing?
Dr. Chung: As an academic surgeon, we are always keen to learn new knowledge. What could be better by reading a paper before it is published? Through the review process, we can get the first-hand information.
TP: Is there any interesting story/example during a review that you would like to share with us?
Dr. Chung: In one of my previous review assignments, I was asked to comment on a scientific paper about a laparoscopic procedure. The paper was nicely written and I recommended acceptance after revision. After it was published, I just realized it was written by my best friend whose name was anonymous to me. He told me that the reviewer was very nice and has given very positive comments. Until now, he still does not know that I was the reviewer.
TP: Do you think retrospective studies must apply for institutional review board approval?
Dr. Chung: In my opinion, ethical approval should be obtained even for a retrospective study. Although a retrospective study may not involve any intervention, the process involves the collection of personal and sometimes sensitive data. In the modern era, inappropriate use of personal data could lead to a major disaster. Moreover, it is always good to have a third party oversee the research plan and identify potential pitfalls that may not be obvious to the researchers.
(By Vicky Wong, Brad Li, Eunice X. Xu)

February, 2021
Masaki Tago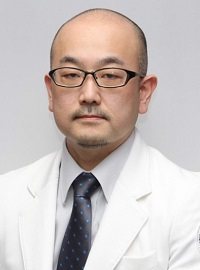 Dr. Masaki Tago is an associate professor of the Department of General Medicine, Saga University Hospital, Saga, Japan. He currently serves as the Chairman of the Hospital General Medicine Specialist Program's working group at the Japanese Society of Hospital General Medicine, Japan. In 2005, he graduated from the Faculty of Medicine at Saga University. Since 2007, he has been a staff member of the Department of General Medicine, Saga University Hospital. His specialty is general medicine and internal medicine.
For Dr. Tago's research work, he conducts clinical research to develop fall prediction models for inpatients. Over the years, he has involved in various clinical research concerning dementia, home medical care, community medicine, and clinical prediction rules of some medical disorders, such as abdominal pain or infective endocarditis. As a clinical physician, Dr. Tago also focuses on writing case reports and he has published many research articles and case reports as well. He has currently been conducting a multi-center prospective study on the external validation of the models. He is planning to develop a new better model at various hospitals with different backgrounds using AI analysis.
You may find out more about Dr. Tago through LinkedIn, Facebook, and Twitter.
In Dr. Tago's opinion, a peer review should be conducted in a completely blind way without any personal information on the authors' names, affiliations, institutions, or acknowledgments. Besides, the reviewers must be fairly selected, and the entire process of peer review should remain transparent to the public.
When it comes to the existing peer review system, Dr. Tago thinks there is somehow a limitation of the system, which is the practice that the review process is usually handled only by the journal editorial board and peer reviewers. To improve this problem, transparency is the key. He explains that the process of the peer review should be open to ordinary readers, which could make it possible to be evaluated.
Dr. Tago also shares with us an interesting story of his review, "Even though I always try to provide excellent peer review comments, which could markedly improve the manuscript, I regrettably give too detailed or inconsequential comments once in a while as it might further deteriorate the quality of the article. Besides, I think it is very important for the reviewers and authors to be able to freely discuss the content of the article, however is usually challenging on the side of authors because the decision of acceptance is up to the reviewers. Therefore, I always take painstaking efforts to try to provide only valuable and instructive comments."
Dr. Tago believes that it is essential for retrospective studies to apply for institutional review board approval to maintain good quality of the article. It is also crucial for ensuring ethics in research to maintain high qualitative standards.
(By Vicky Wong, Brad Li, Eunice X. Xu)

March, 2021
Wendy B London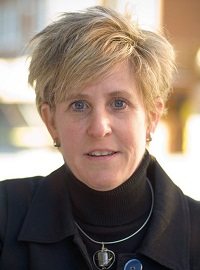 Dr. London is an Associate Professor of Pediatrics, Harvard Medical School, and the Director of Biostatistics. From 2009 to 2019, she was the Director of the Clinical and Translational Investigation Program (CTIP) in the Division of Pediatric Hematology/Oncology at Dana-Farber Cancer Institute and Boston Children's Hospital. She is the Director of the Survey and Data Management Core, Dana-Farber/ Harvard Cancer Center.
Dr. London was awarded her Ph.D. in Biostatistics from Virginia Commonwealth University. She has more than 20 years of experience in the design, conduct, analysis, and reporting of clinical trials and biological studies in pediatric cancer. From 1998 to 2014, Dr. London serves as a member of the Children's Oncology Group (COG) Neuroblastoma Steering Committee and was the Lead Statistician for the COG Neuroblastoma Committee. From 2006 to 2010, Dr. London has served as a permanent member of the NIH/NCI Clinical Oncology Study Section. From 2014 to 2016, she has also served on NIH/NCI Subcommittee H in a review of the cooperative groups, and the American Society of Clinical Oncology (ASCO) annual meeting program committee. She was previously a member for the Journal of Clinical Oncology from 2013 to 2020 and has over 200 peer-reviewed publications.
Dr. London's areas of research focus include neuroblastoma, the clinical trial design phase 1 and randomized phase 2 and 3 trials, identification and application of prognostic factors, and pediatric solid tumors.
In Dr. London's opinion, peer review of manuscripts under consideration for publication is critical in many respects: ensuring the validity, integrity, and appropriate interpretation of research results, serving to educate the authors with the input from external reviewers who often have more experience than the authors, improving the quality and clarity of published results and providing a forum for discussion of differing points of view.
Besides, Dr. London states that she wants to contribute to improving the manuscript from the reader's perspective and to help the authors present their results in a way that is valid and meaningful. In addition, through doing reviews, she learns a lot of things that help her improve her manuscripts: the characteristics of a good manuscript, how to present data and interpretations, and oftentimes, what "not" to do.
Regarding the limitations of the existing peer review system, Dr. London believes that the main limitation relates to the reviewers themselves: who they are, and their level of experience. Unfortunately, it is not always possible to find a reviewer who has a sufficiently high level of experience or knowledge of the manuscript's subject matter, and the input provided might not be helpful or appropriate. However, a benefit in this situation is that it provides a learning experience for the reviewer. She adds that it would be beneficial for the editors to provide a balance of experienced and novice reviewers, to provide a range of viewpoints, and to provide experience for new reviewers.
Dr. London explains further, "Occasionally, a reviewer has a bias against a particular author or the author's perspective/opinion of the subject matter, making it impossible for the authors to adequately address the reviewer's concerns. To address this, one hopes that the judgment of the editors could intervene for a compromise."
Speaking of the reporting guidelines often used these days, Dr. London indicates that she is most familiar with the CONSORT and PRISMA checklists, and she thinks that they are excellent guidelines to be followed by the authors. Even the most experienced researcher can benefit from a checklist/reminder of the critical elements.
(By Vicky Wong, Brad Li, Eunice X. Xu)

Vidu Garg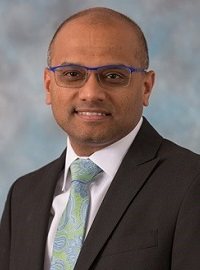 Dr. Vidu Garg, MD, directs the Center for Cardiovascular Research in the Abigail Wexner Research Institute at Nationwide Children's Hospital in Columbus, Ohio. He is a Professor in the Department of Pediatrics and has an adjunct appointment in the Department of Molecular Genetics at The Ohio State University.
He holds the Nationwide Foundation Endowed Chair in Cardiovascular Research and also serves as Director of Translational Research in the Heart Center. Additionally, he is a board-certified practicing pediatric cardiologist in the Heart Center at Nationwide Children's Hospital. Dr. Garg completed his pediatric residency at Nationwide Children's Hospital in 1997 after which he spent five years at the University of Texas Southwestern completing his pediatric cardiology training and a post-doctoral research fellowship in cardiac development and cardiovascular genetics in the laboratory of Dr. Deepak Srivastava.
Subsequently, he joined the faculty at the University of Texas Southwestern before returning to Nationwide Children's in 2009. Dr. Garg's research laboratory has focused on understanding the genetic basis of congenital heart disease and using in vitro and in vivo model systems to define how genetic abnormalities disrupt normal heart development. Current areas of focus also include the etiology of congenital heart valve malformations, such as bicuspid aortic valve, and its associated long-term complications which include calcific aortic valve disease and aortopathy. You may find out more about Dr. Tago through Personal Profile, Research, and Youtube.
Dr. Garg believes that Translational Pediatrics (TP) has a mission to publish quality research articles in the field of pediatrics, "I feel that it is important to serve as a reviewer for TP to assist the Editorial staff in evaluating submitted manuscripts from the large international pediatrics scientific community for the quality of research methodology and contribution to the field."
Although the burden of being a scientist and a doctor is heavy enough, Dr. Garg always prioritizes work so that he can take extra review tasks for TP. He elaborates that he finds the peer-review process rewarding. While there is a time commitment, he sees it as giving back to the field and his manuscript submissions also undergo a solid and fair peer-review process.
All in all, Dr. Grag enjoys his review work a lot and he remains positive towards a concrete peer-review system as this is important to enhance quality work and maintain a relatively high standard of all reviewed manuscripts in a medical journal.
(By Vicky Wong, Brad Li, Eunice X. Xu)

Ben Kang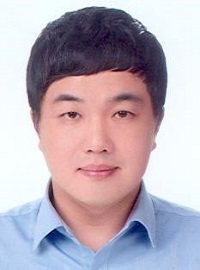 Dr. Ben Kang is currently an Assistant Professor at the Department of Pediatrics, Kyungpook National University School of Medicine in Daegu, South Korea. He works at Kyungpook National University Children's Hospital. Dr. Kang graduated from Inha University and completed his internship and residency at the Department of Pediatrics, Inha University Hospital.
Thereafter, he continued his practice in pediatric gastroenterology, hepatology, and nutrition as a fellow at Samsung Medical Center. His major research area is in the field of pediatric inflammatory bowel disease (IBD). He is currently leading and deeply involved in several multicenter projects and studies in South Korea, including the nationwide cohort in pediatric IBD, clinical studies on therapeutic drug monitoring (TDM) and personalized medicine, and researches on IBD genomics and microbiota.
Dr. Kang believes that the role of peer review is crucial in medical science. He points out that peer review ensures that a submitted work fulfills the basic requirements a scientific paper should possess. Moreover, it enhances the quality of the manuscript by checking for any insufficiency or flaws so that the submitted work should meet the acknowledged standards of a particular scientific field.
"Reviewing papers are a precious chance to learn more," adds Dr. Kang. The reviewing process widens his knowledge by searching and reading recent papers on a specific subject. It also sharpens his logical reasoning skills through the process of peer review. Moreover, it enhances the creativity and provides insight and clues for reviewers to design future studies. All these profits for reviewing papers are invaluable and motivating for Dr. Kang to review more manuscripts.
He reassures that the reporting guidelines such as STROBE, CONSORT, PRISMA, and STARD are important for authors to follow as these guidelines are the backbone when preparing a manuscript based on the specific type of the study. Therefore, all authors should adhere to them.
(By Vicky Wong, Brad Li, Eunice X. Xu)

April, 2021
Abhinav Vasudevan
Dr. Abhinav Vasudevan is a staff specialist gastroenterologist at Eastern Health, Monash University, Box Hill, Australia. He completed his medical degree at the University of Newcastle and completed gastroenterology training in Melbourne, Australia, where he also earned his Ph.D. through Monash University and a Master of Public Health through the University of Sydney.
His research interest is focused on inflammatory bowel disease and he is currently doing an Advanced Inflammatory Bowel Disease fellowship at the Mayo Clinic. Besides, His research interests also cover the methods of optimizing therapies for the treatment of inflammatory bowel disease, which includes the use of therapeutic drug monitoring, evaluating the cost- effectiveness of treatment in inflammatory bowel disease, and improving the quality of objective assessments in inflammatory bowel disease. For more details about Dr. Vasudevan's research work, please click here.
In Dr. Abhinav Vasudevan's opinion, a constructive review attempts to see the positive aspects of the research and provide the reviewers with feedback on how to help the researchers to improve or better convey their scientific message to people who read their manuscript, while a destructive review will focus on aspects of the research that are not able to be changed, and overlook the positive aspects of the research to only emphasize these components.
Dr. Vasudevan believes that peer reviewing is an important component of getting a research evaluated by an objective expert in the field who can assess the scientific merit of the research performed with other findings in the field and also the broader implications of research to the scientific community.
Nonetheless, there are limitations to the existing peer review system. He uses an example to explain, "Keeping review's objective and having a fair representation of reviewers are some of the limitations of the current peer review system. Blinding of authors and reviewers may assist with objectivity while in contrast providing reviewers with the option of disclosing their identity can provide greater transparency into the process and opinions provided."
Finally, Dr. Vasudevan adds that data sharing is becoming an important aspect of research and becoming more of an expectation when conducting clinical trials. It allows greater transparency and is considered an important aspect of best practice in clinical trials. It is likely to become an area of increasing emphasis in the coming years and will ultimately improve the knowledge gained from clinical trials.
(By Vicky Wong, Brad Li, Eunice X. Xu)

May, 2021
Mary Ellen Wells
Mary Ellen Wells, PhD, RPSGT, RPSGT, REEGT, RNCST, is an Associate Professor and Director of the Neurodiagnostics and Sleep Science program at the Department of Allied Health Sciences, the University of North Carolina at Chapel Hill (UNC-CH), North Carolina, USA. Dr. Wells's current research focuses on health disparities and sleep health, particularly in postpartum women. Her research goal is to assess the prevalence of sleep disturbances in low socio-economic status postpartum women and identify the obstacles these women face in accessing sleep health information. You can learn more about Dr. Wells here.
In Dr. Well's opinion, a robust peer review system ensures that the manuscript has been rigorously tested for quality and integrity by a diverse set of qualified reviewers. She considers that a constructive review gives the authors an idea and a motivation for improvement. On the other hand, a destructive review offers no support or hope but to hurt scientists and scientific research.
"Everyone has biases, which make Conflict of Interest (COI) disclosure more important because even the most honest and fair person can inadvertently allow implicit bias to slip into their research. Researchers are often very passionate about their work, and with passion comes bias – and bias itself is not inherently bad or good," says Dr. Wells. She further explains that the real issue is how the research is affected by any biases identified through COI disclosure. Each case is different, which is why the COI disclosures are so important when manuscripts are reviewed.
(By Vicky Wong, Brad Li, Eunice X. Xu)

Oscar Campuzano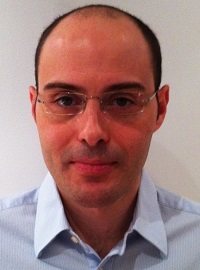 Dr. Oscar Campuzano works at the Cardiovascular Genetics Centre, the University of Girona-IDIBGI, Girona, Spain. He is now focused on improving his knowledge of cardiac pathologies. Currently, the Cardiovascular Genetics Center is dedicated to basic and clinical research on pathologies associated with Sudden Cardiac Death, which provides a translation of the basic research results into clinical practice.
In Dr. Campuzano's opinion, scientific knowledge is quickly advancing through more and more new findings. Therefore, verifying the quality of published works as a reviewer is crucial. In addition, a proper peer review should include expertise if the field, independence as well as constructive criticism. Thus, an updated bibliography and a concise and easy-reading text should be taken into consideration.
Dr. Campuzano further explains that the peer-reviewed process helps to keep a high level of data before the translation into clinical practice. Experts in the field give their opinions based on their previous knowledge. This helps to improve the articles and propose new experiments for future projects.
"Sharing basic and clinical research data is necessary to improve current knowledge about any type of pathology. Even sharing data with negative results also helps to prevent other groups from repeating unsuccessful experiments and accelerating positive results towards clinical application," says Dr. Campuzano.
(By Vicky Wong, Brad Li, Eunice X. Xu)

June, 2021
Raghav Murthy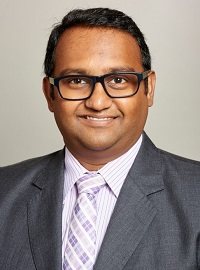 Raghav Murthy MD, DABS, FACS, FACC, is an Assistant Professor of Pediatric Cardiovascular Surgery at the Icahn School of Medicine at Mount Sinai and the Mount Sinai Kravis Children's Hospital, New York, USA. He also serves as the Director of the Pediatric Heart Transplantation Program at the Mount Sinai Kravis Children's Heart Center, New York, USA. He has extensive experience treating congenital heart disease in all age groups. Dr. Murthy is very experienced in temporary and durable mechanical circulatory support devices and heart transplantation. He has a special interest and expertise in pediatric airway surgery and complex lung surgery in children. You can learn more about Dr. Murthy here. You can also follow him on LinkedIn.
TP: What role does peer review play in science?
Dr. Murthy: Peer review has become a very vital and essential part of science. It is very important to draw accurate conclusions from scientific research. In this era of such rapid progress and change, we must have a balance to the accuracy of publications in scientific journals. The peer-reviewed process allows accurate and sound information from reaching the masses and thus ultimately benefiting mankind as a whole.
TP: What do you regard as a robust peer review system?
Dr. Murthy: A robust peer review system must involve multiple peers to review every publication. Peer reviews are performed by individuals who share robust interests, knowledge, and are actively involved in the same or similar topics of research. Additionally, such review systems must allow the reviewers to access raw data sets used in the project if necessary. For example, we have recently seen several low-quality publications published in reputable journals that have ultimately been retracted in this COVID era, which could have been prevented by a much more robust peer review system.
TP: Is it important for authors to disclose Conflict of Interest (COI)? To what extent would COI influence research?
Dr. Murthy: To me, it is extremely important for the authors to disclose COI because the bias and COI can severely influence and alter the outcomes of research. Every peer reviewer has the responsibility to make sure the manuscripts have the highest level of honesty and ethics. We are all in this to better serve our patients and obtain better outcomes from disease treatments.
(By Vicky Wong, Brad Li, Eunice X. Xu)

August, 2021
Kerstin Paschke
Kerstin Paschke, MD, is clinically specialized in child and adolescent psychiatry at the German Center for Addiction Research in Childhood and Adolescence, University Medical Center Hamburg-Eppendorf, Germany. Her current research focus lies in adults' behavioral addictions on the problematic use of digital games, social media, and streaming services. For more information about Dr. Paschke, feel free to visit her Research Gate page.
To Dr. Paschke, a robust peer review involves scientific experts, excellent researchers, and goal-oriented communication. The existing system of the peer review process is mainly based on the intrinsic motivation of reviewers since no resources or external reinforcers are provided in general. Moreover, even though there are guidelines provided for review reports, not all reports are written in an objective way. In some cases, the personal opinions and interests of reviewers seem to overweigh an objective approach.
Besides, Dr. Paschke thinks that scientific discussions can carry out more interactive feedbacks. Double-blinded reviews decrease expectations and might reduce biases in the first place. Some journals give credit to reviewers by mentioning their names on publications. Giving up reviewer anonymity in the process of publication could lead to higher transparency and might improve quality. "Reviewing papers of scientific peers is highly interesting to me. It enables a deep insight into and reflection on up-to-date research. By goal-oriented comments, the reviewer can make an impact on the quality of scientific reporting," says Dr. Paschke.
From the angle of a reviewer, Dr. Paschke believes that following established guidelines should be the gold standard when writing papers for reaching an optimal standard and transparency of research. Therefore, authors ought to follow the reporting guidelines such as CONSORT, CARE, and PRISMA when writing papers.
(By Vicky Wong, Brad Li, Eunice X. Xu)

Irfan S Kathiriya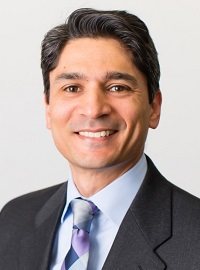 Dr. Irfan S Kathiriya is a pediatric cardiac anesthesiologist at UCSF Benioff Children's Hospital, San Francisco, USA. Dr. Kathiriya also serves as an Associate Professor of Anesthesia at the University of California, San Francisco, USA. His research focuses on uncovering molecular mechanisms underlying abnormal heart development and congenital heart disease, using cell biology and genomics. As a part of a research team, he leveraged human disease modeling of a disease-linked gene to uncover regulatory networks for congenital heart disease. You may visit Dr. Kathiriya's page to learn more about his research work.
To Dr. Kathiriya, peer review provides important feedbacks from experts' colleagues on the manuscript's data to the authors to ensure high-quality delivery of the manuscript's message. Both authors and reviewers are intertwined and essential for conveying the major take-home points of a manuscript. This brings additional value and necessary checks. For instance, reviewers may disagree with the statistical tools used, or with an interpretation of the data, such as an unwarranted overstatement.
Furthermore, Dr. Kathiriya thinks that some findings of research work may be overlooked, which will support or challenge one's findings. Reviewer comments, which were positive and negative, led to many important improvements in his own manuscripts.
Participating in peer review is important to Dr. Kathiriya because it allows him to actively contribute to the scientific community in a small but significant way. He is happy that he has made an effort to help other scientists with their work by peer-reviewing, as others have done for him.
"Being a reviewer, it is also important to make sure the manuscript has passed the institutional review board approval, especially for retrospective studies," says Dr. Kathiriya. When he reads and comments on other people's manuscripts, the ethical approval makes the findings more efficient and persuasive, and hence it ensures the overall quality of the output is believable for readers.
(By Vicky Wong, Brad Li, Eunice X. Xu)

Dietmar Schranz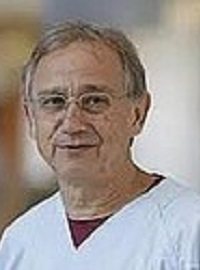 Dietmar Schranz, MD, PhD., is emeritus of the Pediatric Heart Center Giessen & Frankfurt, Germany. Prof. Dr. Schranz works currently as a consultant for Pediatric Cardiology at the University Clinics in Frankfurt/Main, Mannheim, and Hamburg-Eppendorf, Germany. His main clinical research interests are clinical trials in pediatric patients with end-stage heart failure and pulmonary hypertension.
According to Prof. Dr. Schranz, peer-reviewing scientific papers is the basis of science. It is a great opportunity to share knowledge. It not only offers insights into one's field of interest but is also a chance for lateral thinking. However, peer review should always concern the author's work, input, and commitment.
"Improving the manuscript should be the primary objective of the review," says Prof. Dr. Schranz. He thinks that reviewers should be aware of being over self-realizing and over-criticizing of the reviewed articles. Besides, reviewers should pay more attention to ambiguities or obvious errors and point them out clearly as comments. In general, peer-reviewing should not be a burden but an honor to reviewers.
"Given that progress is based on lateral thoughts and novelty, hypothesis-driven papers need to be more accepted, although these novel ideas and projections are often contrary to current mainstream opinions or even guidelines," says Prof. Dr. Schranz. He believes that standard ethical requirement must be met for every submitted manuscript. After all, current guidelines are also only the results of advances in the past. Guidelines are not intended to neglect one's intellectual activities but to encourage questioning current knowledge, especially for young doctors.
(By Vicky Wong, Brad Li, Eunice X. Xu)

September, 2021
Maria Pokorska-Śpiewak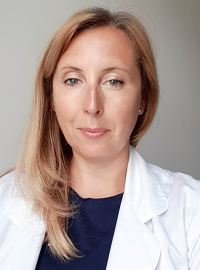 Dr. Maria Pokorska-Śpiewak, MD, PhD, is an Assistant Professor at the Department of Children's Infectious Diseases, Medical University of Warsaw, Poland. Currently, she also serves as the Vice-head of the Department of Pediatric Infectious Diseases at the Regional Hospital of Infectious Diseases in Warsaw, Poland. She is a specialist in pediatrics, infectious diseases, and hepatology.
The peer-review process is an essential part of any scientific publication. Dr. Pokorska-Śpiewak believes that peer review aims at assessing the quality, validity, and originality of the manuscript. Its main purpose is to maintain the integrity of science and to assess the novelty of the manuscripts. In addition, the peer-review process should determine whether a scholarly work meets the journal's scope.
Dr. Pokorska-Śpiewak has a distinctive view on objective review. Any competing interests or conflicts of interests rule out the objective review. Thus, whether a review is "objective" enough or not mainly depends on the process of the reviewers' selection. They should not be collaborators or any relatives to the authors, as this may result in a subjective review.
There are several advantages of being a reviewer to Dr. Pokorska-Śpiewak, "Being a peer reviewer enables better understanding of the publication system, and it allows strengthening your critical thinking. As a reviewer, you do not get paid, but you win a kind of 'fame' and recognition in your area of expertise. In addition, several journals provide special certificates for the reviewers, which may be considered as a benefit."The data sharing option makes data used for scholarly research available to other investigators. Dr. Pokorska-Śpiewak strongly believes that authors should share their research data when writing a manuscript. She explains that the data sharing process guarantees the transparency and openness of scientific research. However, since much of medical research includes personal, health-related, or otherwise sensitive data, both legal and ethical obligations, and restrictions should apply, and that explains why authors should share their research data.
(By Vicky Wong, Brad Li, Eunice X. Xu)

Naoya Morisada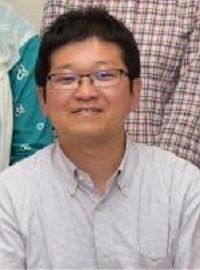 Dr. Naoya Morisada, MD, PhD, works at the Department of Clinical Genetics, Hyogo Prefectural Kobe Children's Hospital, Hyogo, Japan. His research focuses on pediatrics, nephrology and clinical genetics. He is also interested in genetics for congenital anomalies and chronic kidney disease of children.
In Dr. Morisada's opinion, an ideal reviewer should possess a wide range of knowledge, especially in one's area of expertise. For example, if the reviewer is good at studies in genetics, he should be able to review some manuscripts from the studies of brain cells and neurology. Reviewers need to have basic knowledge in areas that they might not be one hundred percent familiar with and try to explore more research ideas through learning research results from different areas of medical practices.
As we learn that the review work can be a lot to take, how do we ensure the review is objective enough? "After writing my review comments, I critically scrutinize my comments, and I try to make as positive a comment as possible," says Dr. Morisada. Therefore, he chooses to review and check the manuscript several times to see if his comments are comprehensive and logical enough for the authors to understand. He prefers doing peer review in the morning as it allows him to focus more on the review work.
From the reviewer's point of view, Dr. Morisada believes that disclosure of the conflicts of interest (COI) is extremely important for authors to determine whether the treatise is scientifically fair. He explains that authors submitting their work without disclosing COI will lose its credibility, especially to the scientific community because readers might suspect if there is any interest gain from a third party behind the study.
(By Vicky Wong, Brad Li, Eunice X. Xu)

October, 2021
Seigo Okada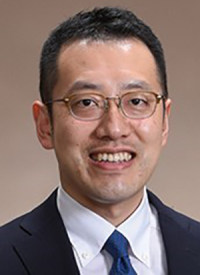 Dr. Seigo Okada, PhD., is an Assistant Professor of Pediatrics at the Yamaguchi University Graduate School of Medicine, Yamaguchi, Japan. His research areas include pediatrics, cardiology, and neonatology. He focuses on researching the pathogenesis of Kawasaki disease. For more information about Dr. Okada, please visit his Publons page and PubMed for his publications.
Dr. Okada thinks that a healthy review system is performed in a double-blinded manner, and has a statistical or methodological review in addition to external peer-review. What's more, it is desirable that the peer reviewer is graded by a senior editor as part of an internal evaluation and improvement process. Furthermore, he also believes that reviewers should possess the ability to give helpful comments for authors to improve the qualities of their research.
As a reviewer, Dr. Okada emphasizes that it is important for researchers to apply for institutional review board approval because we have to ensure adherence to the ethical values and principles underlying research. If this process is omitted, the safety and well-being of human participants might be prejudiced.
(By Vicky Wong, Brad Li, Eunice X. Xu)

November, 2021
Valdano Manuel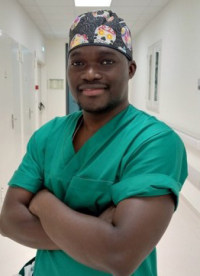 Dr. Valdano Manuel is Head of Cardiovascular and Thoracic Service in the Complexo Hospitalar de Doenças Cardio-Pulmonares Cardeal Dom Alexandre do Nascimento and Cardiac Surgeon at Clinica Girassol, Luanda, Angola. His research area is immunology in congenital heart disease. Recent projects include correlations between mRNA and neutrophil-lymphocytes ratio in patients with congenital heart disease, and the normal value of the neutrophil-lymphocytes ratio in healthy children. You may follow Dr. Manuel on Instagram.
The review process has evolved a lot, but still it is far from perfect or ideal. To Dr. Manuel, it is not uncommon to be see a manuscript rejected without much ground, and the same manuscript accepted in another journal with the same or higher impact factor. The process is still very subjective. One of the reasons is the fact that for many journals anyone can be a reviewer. Sometimes one reviewer says one thing and the other says quite the opposite. A solution to this is to establish objective criteria for the quality of the reviewers.
Dr. Manuel further explains what he thinks an ideal reviewer should bear in mind. It all starts before accepting the invitation to review a manuscript. 1. Expertise in the subject is essential. 2. Impartiality (getting rid of bias) should be kept. 3. Being able to assess the pre-and post-test probability. 4. Bearing in mind the relevance of the subject and the results. He believes these are what all researchers should go through to keep improving themselves.
From a reviewer's perspective, Dr. Manuel encourages authors to follow reporting guidelines during preparation of their manuscripts. Guidelines, as the name implies, are guides and surely increase the chances of proceeding in the right way. It would be no different with STROBE, CONSORT, PRISMA, STARD or CARE, which facilitate the process of carrying out the studies.
"Being able to contribute to the development of human knowledge either by producing or judging (reviewing) and helping to improve the research of others or often even having to refuse for various reasons is simply amazing," says Dr. Manuel.
(By Brad Li, Eunice X. Xu)

December, 2021
Rami R. Hallac
Dr. Rami Hallac is the Scientific Director of the Analytical Imaging and Modeling Center at Children's Health, Texas, USA. He is also an Assistant Professor in the Department of Plastic Surgery at the University of Texas Southwestern Medical Center. He received his PhD degree in Radiological Sciences from UT Southwestern Medical Center. Dr. Hallac's research focuses on assessing disease severity, treatment planning and therapeutic outcomes. He developed machine learning algorithms and 3D mathematical models to quantify the severity of metopic craniosynostosis to prevent unwarranted surgeries. He also applied machine learning models to assess neonatal ear deformity, which is the first objective tool to examine ear deformation and treatment outcomes. His research has also brought advances in standard of care and helped patients in the fields of oncology, plastic and craniofacial surgery, dermatology, radiology and psychiatry. Dr. Hallac is currently leading multicenter projects to develop interactive software applications providing facial therapy for patients with craniofacial differences. He has published more than 55 peer reviewed articles. For more information, please visit Dr. Hallac's homepage and LinkedIn.
The peer review process is an integrated part of research and has many benefits, in Dr. Hallac's opinion. First, it is important for scholarly journals to ensure a rigorous standard of the scientific process. At the same time, it is also a valuable resource for the authors to receive constructive feedback and improve the quality of their research.
Scientific manuscripts often provide new observations, practices or findings that are built on an extensive amount of existing knowledge. Peer reviewers are subject-matter experts in the same or related fields who are familiar with the literature and current state of the art. They are more likely to have sufficient context to judge the validity, quality, significance and originality of the research. Therefore, Dr. Hallac believes that broader selection of reviewers would be needed for interdisciplinary research projects.
To Dr. Hallac, peer reviewers should be objective and not biased by preferred hypothesis or techniques. In some cases, the reviewers might have a financial interest or a personal or professional relationship with the authors. This could unduly influence the reviewers' responsibilities in evaluating the manuscript. This is why declaring conflict of interest is important for maintaining the integrity and trust of the review process.
(By Brad Li, Eunice X. Xu)