Editorial Team
The management of our journal is a collaborative endeavor by the whole editorial team, featuring an active, widely respected, diverse, and representative Editorial Board. The editorial structure of the journal is listed as below and the roles and responsibilities of the editorial team are available at:
https://www.amegroups.com/pages/journal-management#content-title
.
Editors-in-Chief

Xiangya Hospital of Central South University, China

MOX, Department of Mathematics, Politecnico di Milano, Milano, Italy. Research Associate, Engineering, University of Leicester, England, U.K.
---
Deputy Editors-in-Chief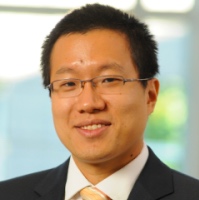 Children's Intensive Care Unit, KK Women's and Children's Hospital, Singapore; Duke-NUS Medical School, Singapore

Department of Pediatric and Adolescent Medicine, Western Michigan University Homer Stryker MD School of Medicine, Kalamazoo, MI, USA

Department of Cardiac Surgery, Division of Pediatric Cardiovascular Surgery, University of Michigan Medical School, Ann Arbor, MI, USA
---
Managing Editors
Editorial Office, Translational Pediatrics
Editorial Office, Translational Pediatrics
---
Corresponding Editor
---